Download Get A Job! 1.0 APK Info :
Download Get A Job! 1.0 APK For Android, APK File Named And APP Developer Company Is StargazerApps . Latest Android APK Vesion Get A Job! Is Get A Job! 1.0 Can Free Download APK Then Install On Android Phone.
Download Get A Job! 1.0 APK Other Version
For Download Other Get A Job! versions Visit Get A Job! APK Archive.
Download Get A Job!.apk android apk files version 1.0 Size is 4341969 md5 is 005bf37d4b9faa681e64ad63b879968c By StargazerApps This Version Need Jelly Bean 4.1.x API level 16 or higher, We Index Version From this file.Version code 5 equal Version 1.0 .You can Find More info by Search com.stargazer.getajob On Google.If Your Search stargazer,getajob,business,job! Will Find More like com.stargazer.getajob,Get A Job! 1.0 Downloaded 4 Time And All Get A Job! App Downloaded Time. Are you unemployed and looking for a job? Maybe you already got a work, but you are hunting for something better? In both cases, we present you with the absolute solution - a free app which allows you to surf the job hirings and classifieds, as well as employment-related news. With "Get A Job!" you save time - We have included two different methods to let you surf the news: Firstly, we have added particular websites that incorporate RSS feeds - so, you can browse all classifieds ads, hirings and news in a convenient and easy to read form. If something is interesting, you can select it and load the full story. For those websites which do not have an RSS feed, we added them as-is - the websites can be loaded inside the app itself! This way you do not even have to load your internet browser and load them one by one, since they are already gathered in an app. Features: - Fast browsing on jobs classifieds in more than 10 RSS feeds - Load websites with classifieds, hirings and employment news from within the app, with a single click! - Compact app, with amazing Material Design look - and free! - Save time and money - do not waste your data plan loading the full websites in your browser - Application designed by Greek developer, knowledgeable of the Greek employment reality. Please let us know of your opinion - what can we do to make this app better?
Get A Job!
Version:
1.0
(5)
Package: com.stargazer.getajob
4 downloads
Target: Jelly Bean 4.1.x API level 16
005bf37d4b9faa681e64ad63b879968c
added on 2018-11-07 17:20:14 by bds-store
Get A Job! 1.0 APK Download by StargazerApps
Your download will available in 59 seconds
In Get A Job! 1.0
android.permission.ACCESS_NETWORK_STATE
android.permission.INTERNET
android.permission.WRITE_EXTERNAL_STORAGE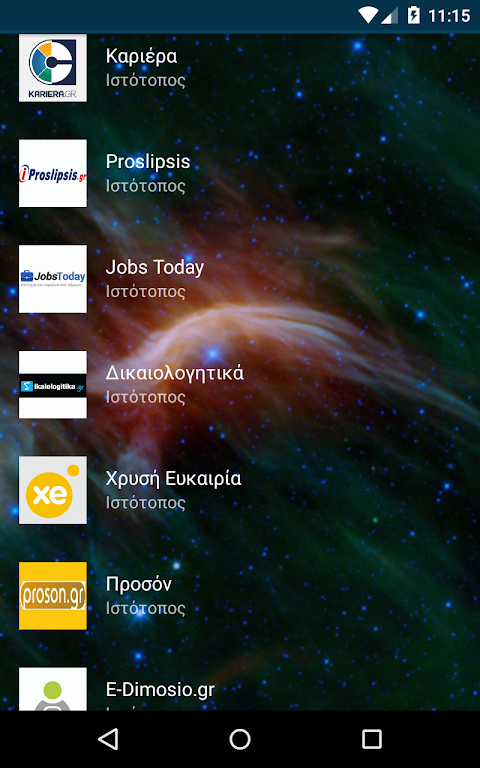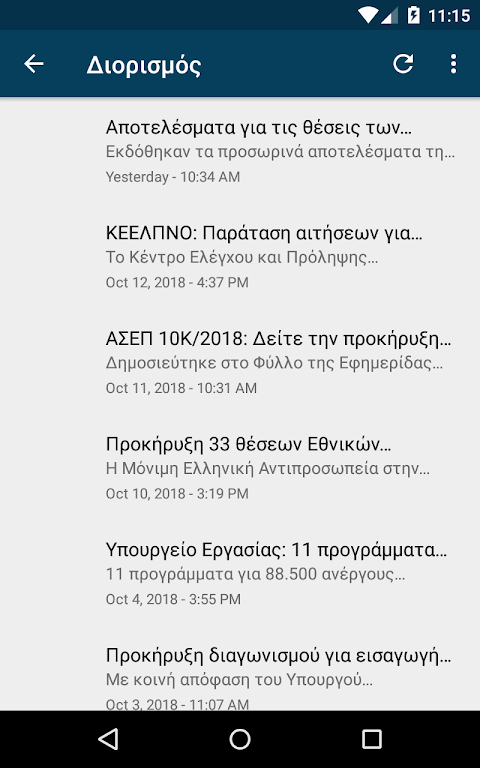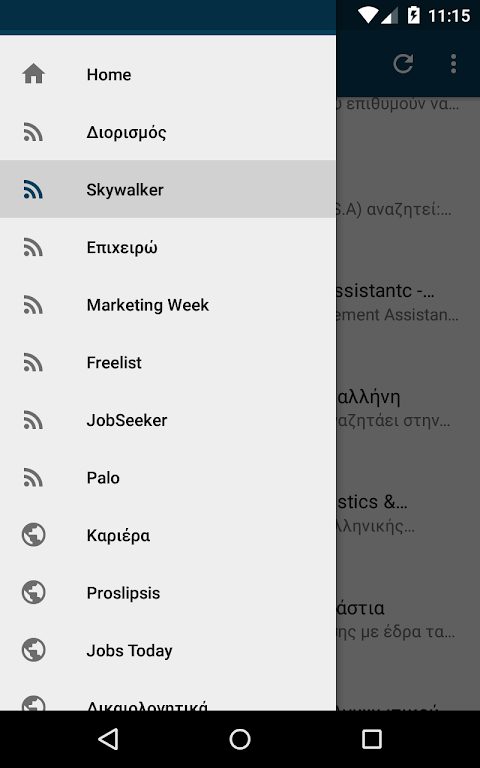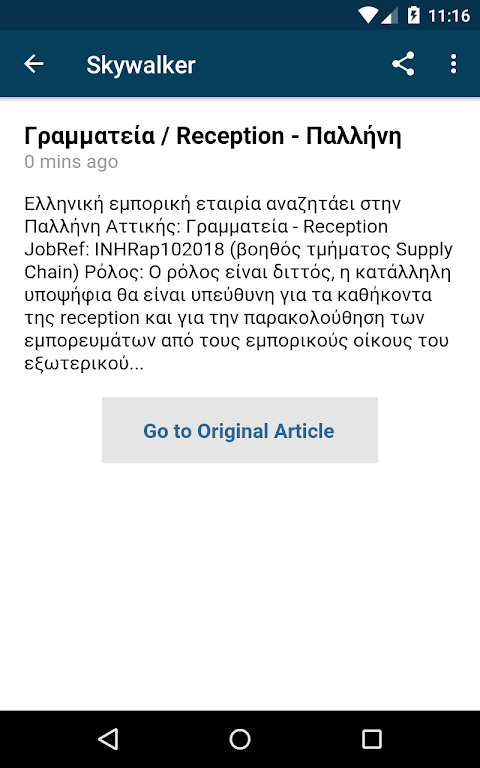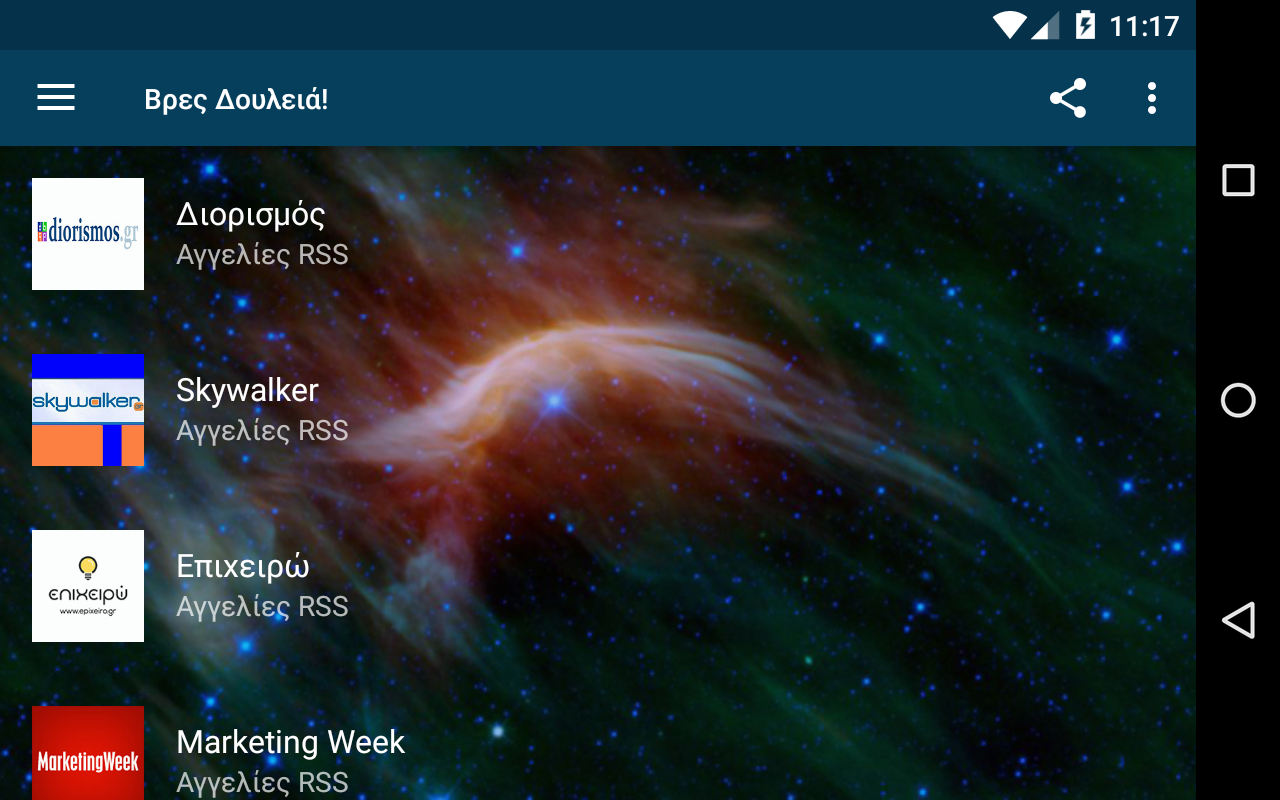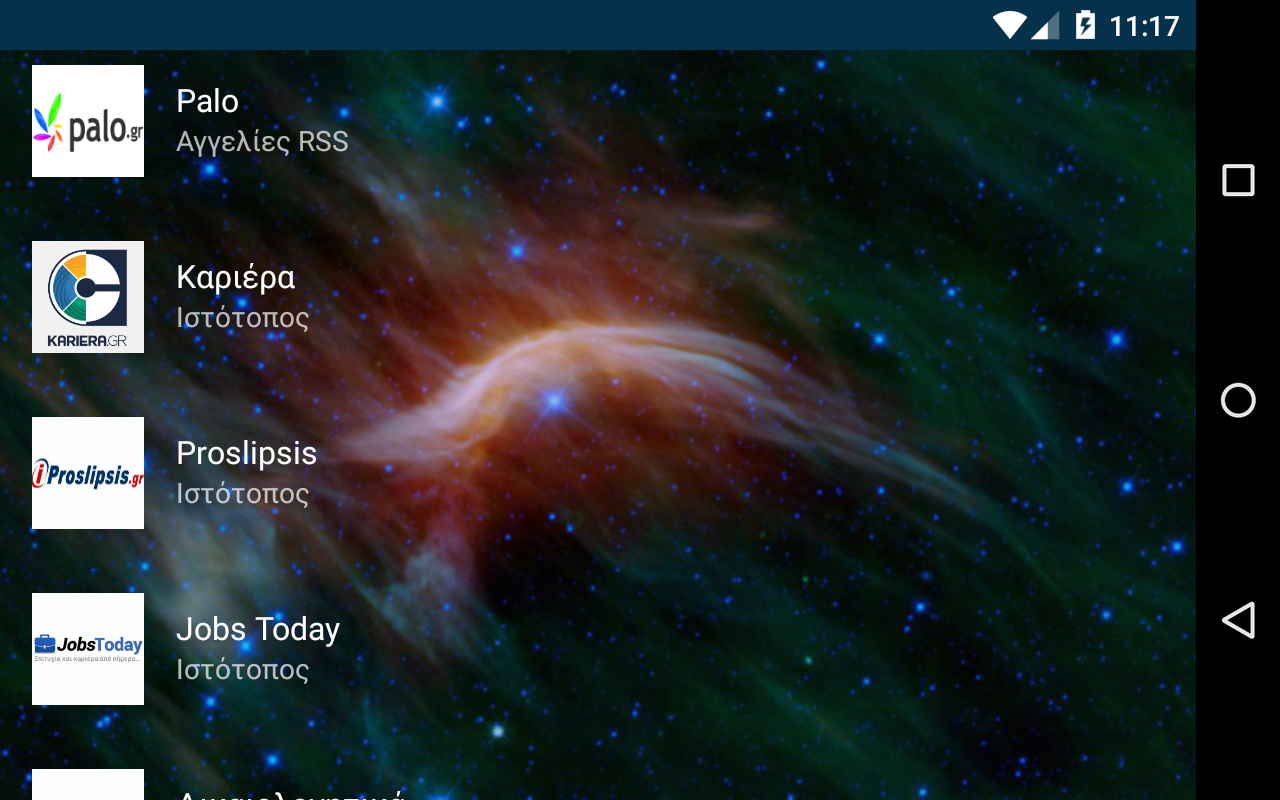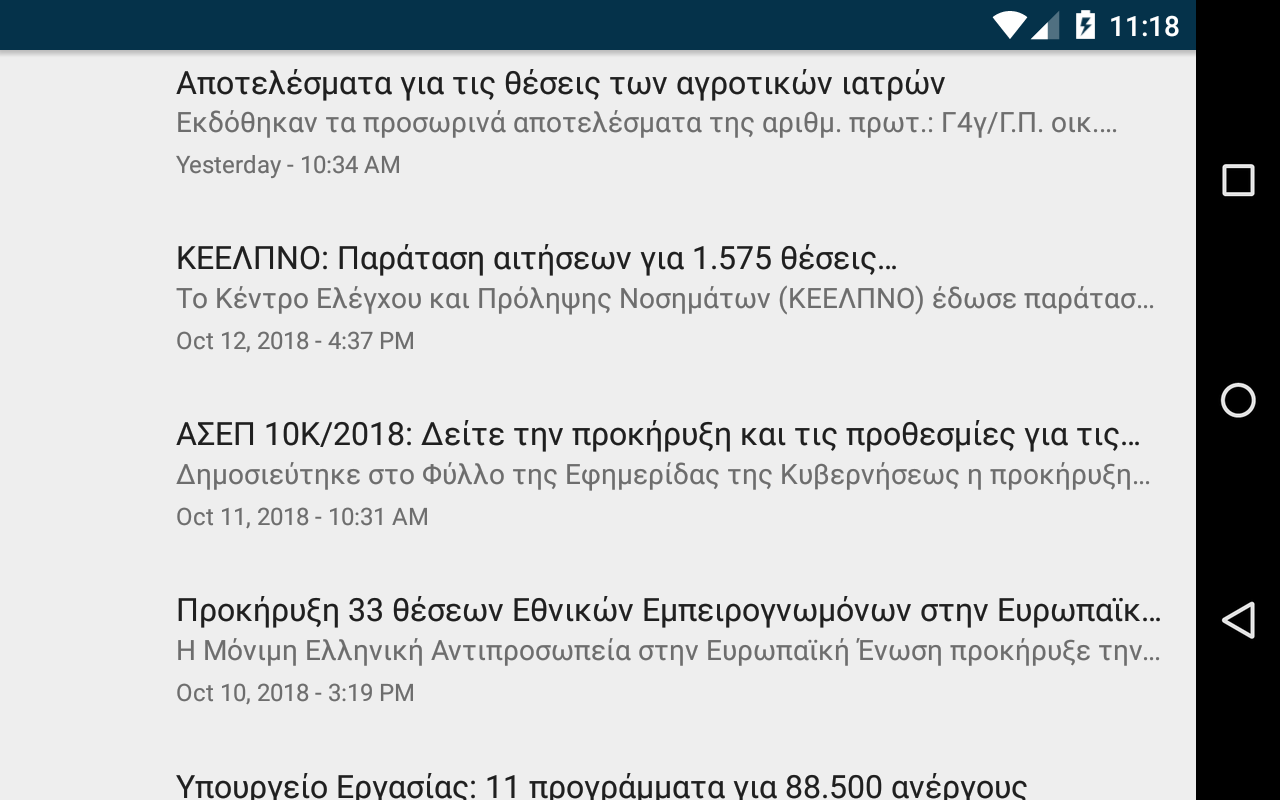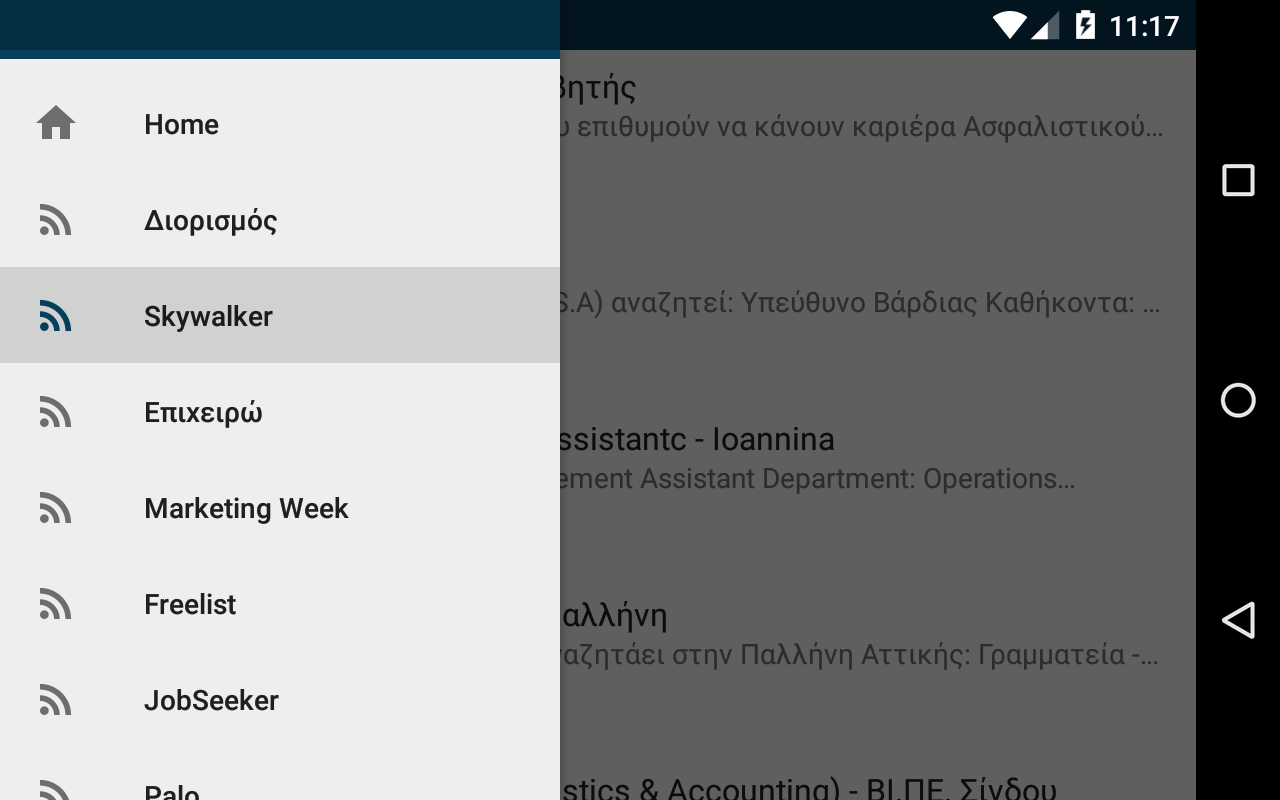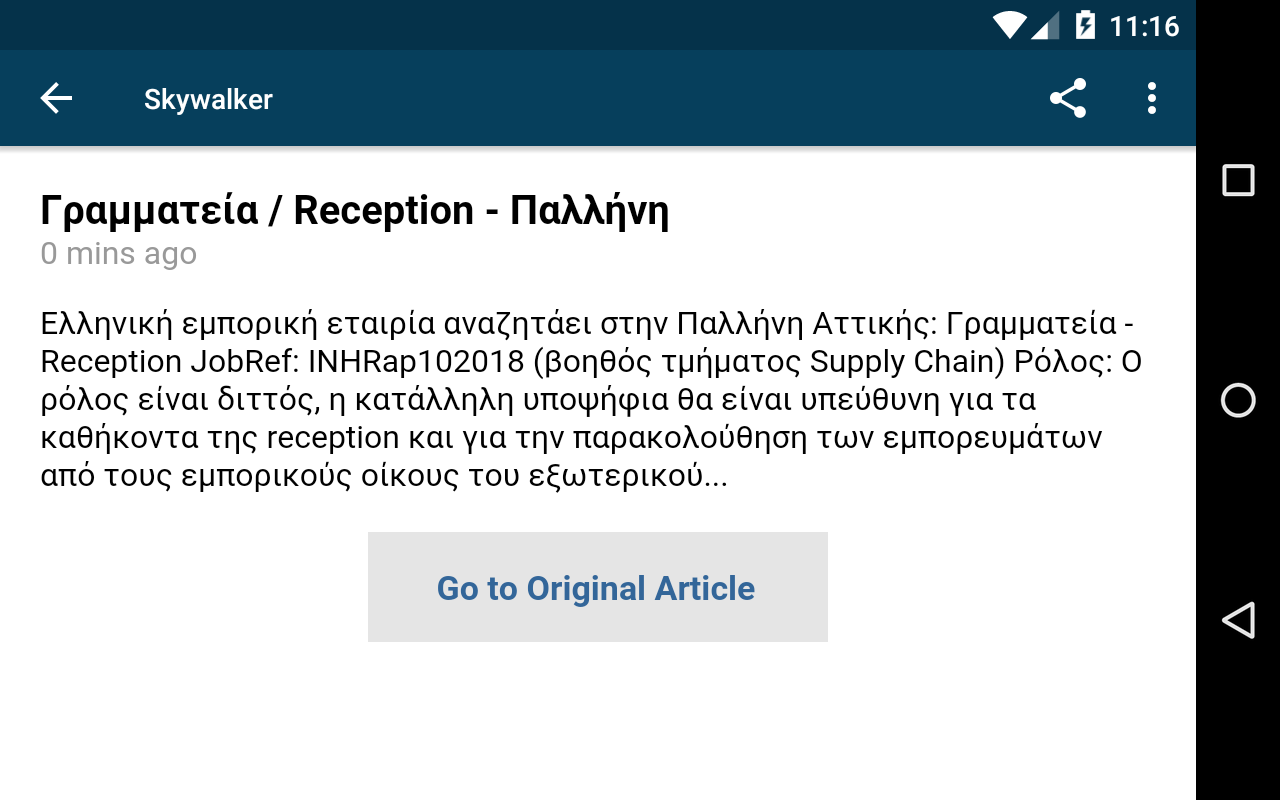 Download Get A Job! APK Android